The Cheesman Park neighborhood is one of Denver's oldest residential neighborhoods, with city plats dating back to 1868. The neighborhood was named after Walter S. Cheesman, a Denver water baron, whose estate funded the construction of the Cheesman Memorial Pavilion located on the east side of the park.

The park was completed in the early 1900s and the neighborhood was almost completely developed by 1915 with large mansions for some of the city's wealthiest people, Denver Square style homes lining the majority of streets, and a very small number of bungalows mixed in on some blocks. In the mid to late 1900s, the neighborhood became more dense and urban with a plethora of mid-rise to high-rise apartment buildings sprouting up and retail establishments forming neighborhood gathering areas.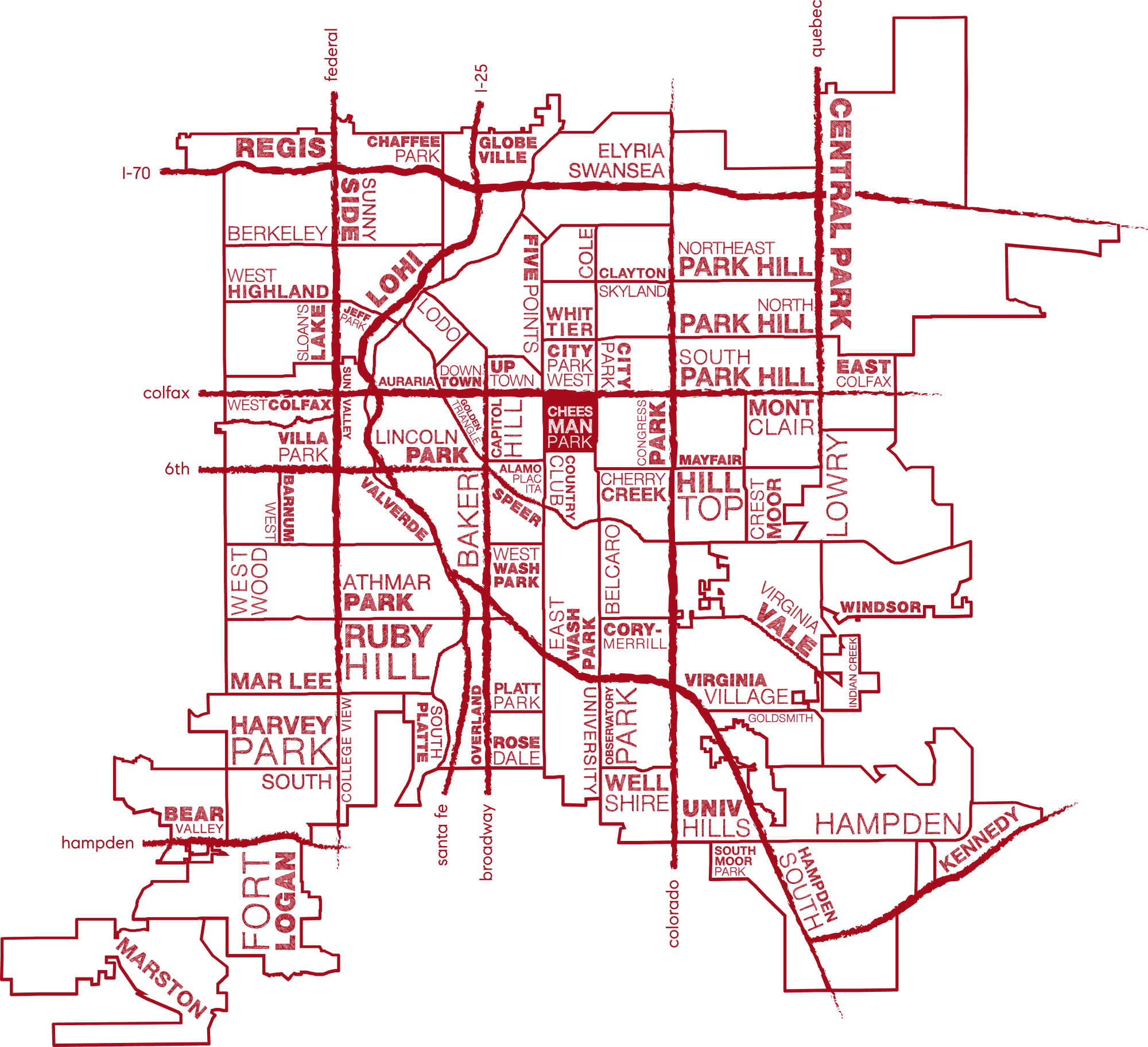 Today, residents enjoy close proximity to Cheesman Park, a true neighborhood park, with a 1.5 mile crushed stone jogging path and unobstructed views of both the downtown Denver skyline and Colorado's front range peaks. Additionally, the recently redesigned Denver Botanic Gardens' "Member Gate" at the back of the park provides a convenient way for Cheesman Park residents to access the Gardens and the summer concert series performances in the Gardens. Some of Denver's best restaurants like Potager, Fruition, and Table 6 call the Cheesman Park area home and residents of Cheesman Park have easy access to both King Soopers at 9th & Downing and Safeway at 6th and Corona.​​​​​​​

​​​​​​​The Cheesman Park neighborhood and the park itself were also historically considered a gathering spot for the gay community in Denver. Notable LGBT-related events that take place in the park include the annual PrideFest parade in June and the AIDS Walk Colorado in September.