The City Park, City Park West and Skyland neighborhoods are situated just south, west and north of Denver's largest park, the 330 acre City Park. The Park contains the Denver Zoo, the Denver Museum of Nature and Science, two lakes, a boathouse, and the City Park Golf Course. City Park continues to be one of the most popular parks in Denver with gorgeous views of the Downtown skyline and the Rocky Mountains beyond. The park offers a free concert series in the summer which attracts throngs of Denver residents on Sunday evenings.

​​​​​​​City Park is also home to East High School, the first high school in the City of Denver which moved to its current location in 1925 and was granted Historic Landmark status by the Denver City Council in 1991. In addition, the neighborhood is home to two large hospitals, Presbyterian Saint Luke's Medical Center and Exempla Saint Joseph Hospital.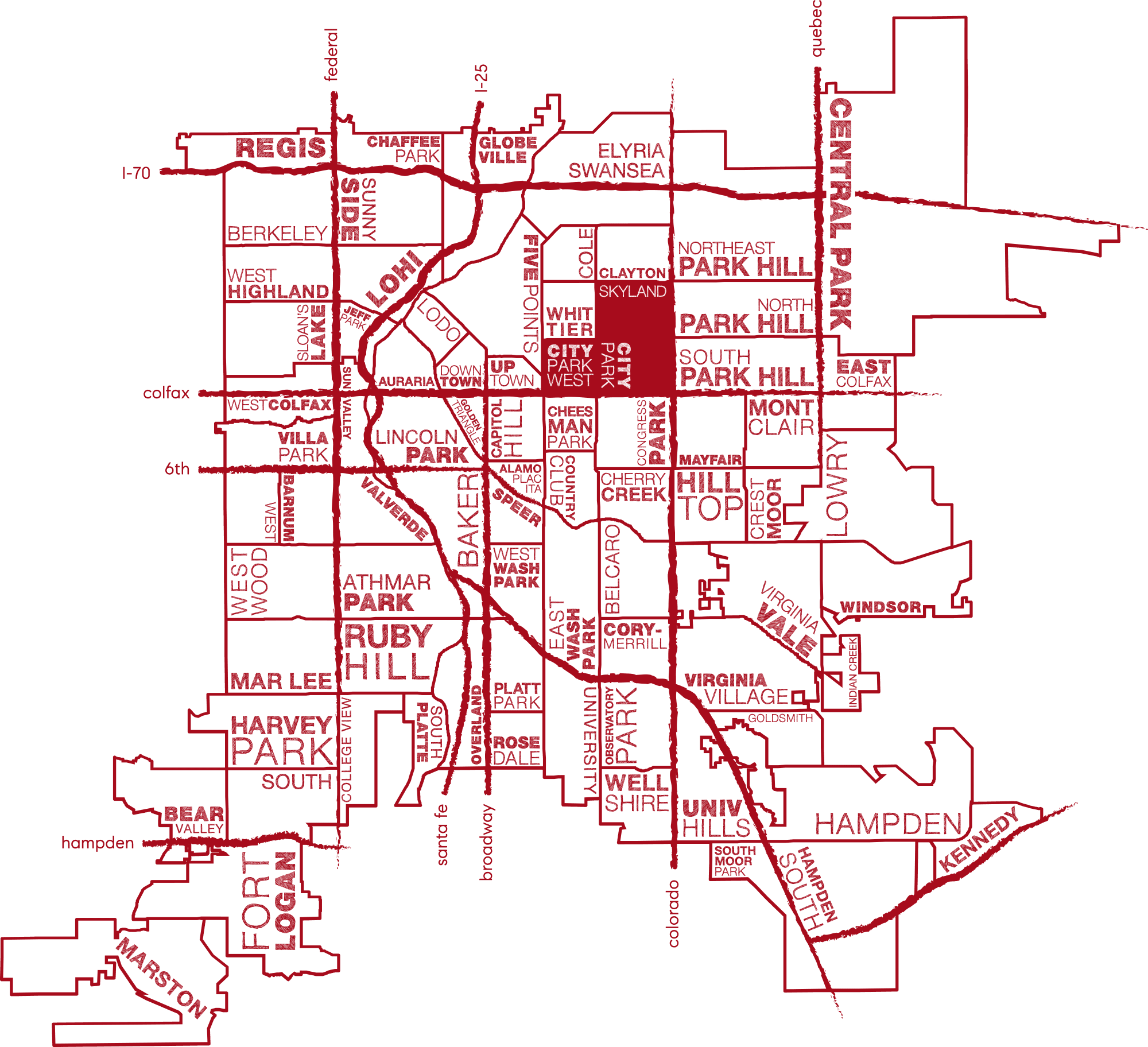 The neighborhood is mostly comprised of single-family homes, small to mid-sized apartment buildings, and medical offices. A two-tower condo project, the Pinnacle, was developed in 2009 on the southern edge of the park providing new high-end residences with prime views and access to the park. Residents are drawn to City Park for its urban character, close proximity to downtown Denver and a plethora of popular bars and restaurants lining Colfax and 17th.