The Belcaro neighborhood is named after the Phipps Mansion which was originally called "Belcaro" by its owner, Lawrence C. Phipps. The Phipps Mansion is a 33,123 square foot Georgian-style mansion, consisting of more than 70 rooms situated on a 5.5 acre estate within the neighborhood.

The Belcaro neighborhood is a predominantly quiet residential area characterized by large-ranch style homes, expansive front lawns and beautiful, tree-lined streets. In recent years some older properties have been demolished and replaced with larger luxury homes with a more modern flare. Belcaro is centrally located with the Cherry Creek North shopping district located directly to the north and Downtown Denver just minutes away. A large gated community called the Polo Club occupies the northern section of the neighborhood while Bonnie Brae occupies the southwest corner of the neighborhood. Often the Polo Club and Bonnie Brae are considered distinct and separate neighborhoods.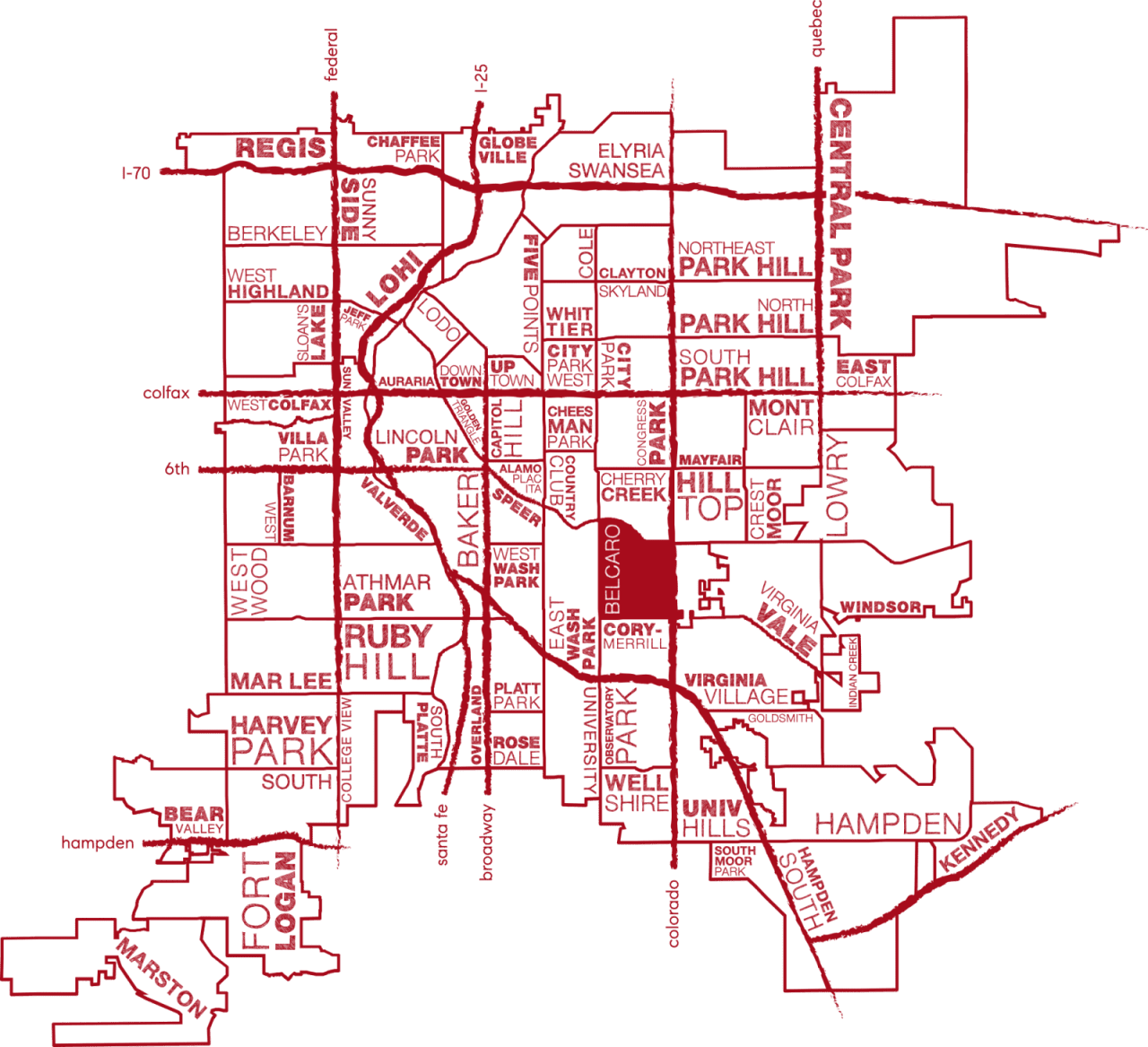 The Polo Club area was originally purchased in 1920 by four young millionaires to stage polo matches. The club was completed in 1926 and the surrounding neighborhood began to catch the attention of some of Denver's wealthiest individuals. While the polo ponies have long since galloped away, the large homes remain comfortably sitting on private half to over two acre lots.

​​​​​​​Bonnie Brae was originally developed in the 1920's by George W. Olinger, one of the city's most active businessmen at the time. Olinger named the area Bonnie Brae (which means "pleasant hill" in Gaelic) after a Kansas City subdivision that he liked and strived to recreate in Denver. In 1923, he hired the noted landscape architect, Saco DeBoer, to design the street system of the neighborhood. DeBoer strategically departed from the standard grid system of the city and opted for winding streets and an elliptical-shaped central park to reflect the natural topography and beauty of the existing landscape. If you like tudor-style homes, you'll find them in Bonnie Brae!